Posted by Anointed AK on
Having a thick, full beard is often considered a sign of masculinity and confidence. However, not all men are blessed with a naturally dense and evenly grown beard. Many individuals struggle with a common issue known as patchy beard growth. If you find yourself asking, "Why is my beard so patchy?" fret not! In this article, we will delve into the various factors that contribute to patchy beards and explore potential solutions to help you achieve a fuller, more luscious beard.
Posted by Scott Walker on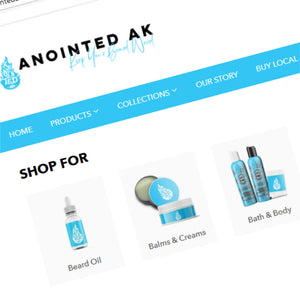 Clouded by a global pandemic, riots in the streets, and general turmoil, it seemed fitting to do some introspective deep dives into some things that needed changing, and updating ourselves. Over the last couple of months, we've slowly been migrating our old website from Wix (our home for the last 2 years), to Shopify.